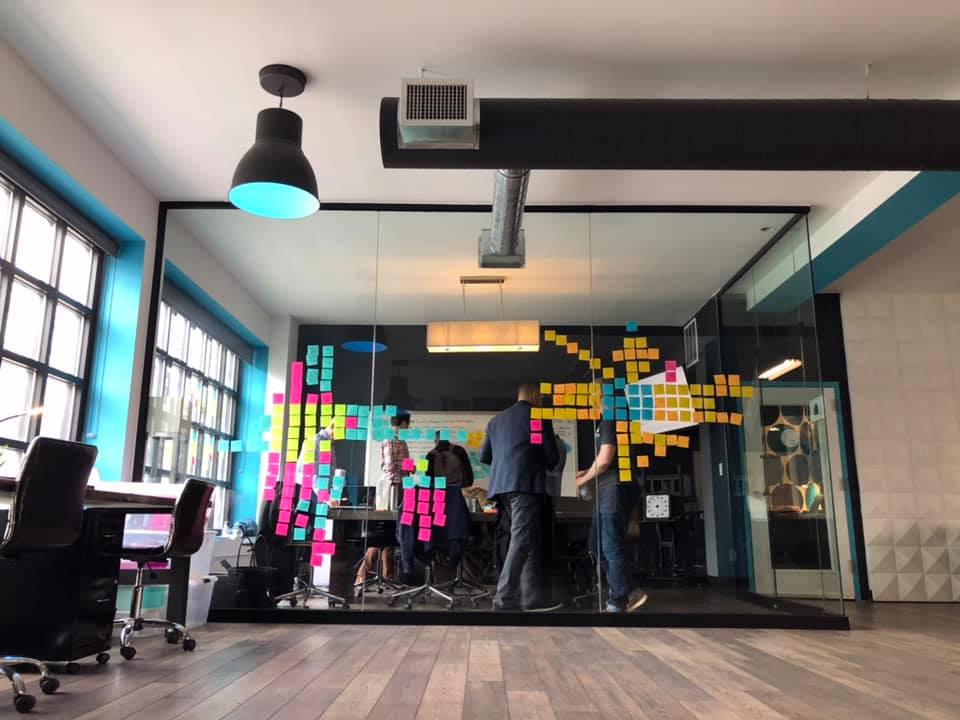 STARTUP MENTOR
Host a session
create and execute a peeR-learning session based on your expertise and experience, aligned with ENTREPRENEUR OR startup needs.
MODEL: VOLUNTEER
COHORT ADVISOR
Coach one team
SERVE AS A GO-TO RESOURCE FOR one group or team throughout OUR COHORT OR BOOTCAMP PROGRAMS. WILL INCLUDE WEEKLY SYNCS AND ENGAGEMENT SUPPORT.
MODEL: VOLUNTEER OR STIPEND
OPERATIONAL AFFILIATE
Provide a resource or network
OFFER DISCOUNTED COWORKING OR CONFERENCE SPACE. COLLABORATE TO CO-HOST OR SPONSOR A COMMUNITY OR INDUSTRY NETWORKING EVENT. PITCH A MEDIA SPOTLIGHT OR NEWS COVERAGE. CONTRIBUTE RESEARCH OR DATA FOR OUR ECOSYSTEM. ORGANIZE AN INVESTOR PITCH COMPETITION OR CORPORATE INNOVATION PILOT.
MODEL: BASED ON OFFERING OR CAPABILITY
SUBJECT MATTER EXPERT
Lead a cohort project
EMBED WITH OUR STARTUPS IN ONE OF OUR COHORT MODULES - CLIENT DEMAND, PRODUCT DEVELOPMENT,EXPERIENCE OR PRODUCT DESIGN, BUSINESS MODELING, MARKETING & GROWTH HACKING, AND FUNDRAISING OR TRACTION SCIENCE.
ADVANCE THE MINDSET OF OUR FOUNDERS AND TEAMS BY SPEARHEADING CURATED SESSIONS - LEADERSHIP DEVELOPMENT, HEALTH & WELLNESS, STRATEGIC COMMUNICATIONS, LEGAL, RISK MANAGEMENT, FINANCIAL PLANNING
MODEL: NEGOTIATED MARKET RATE
PROGRAM SPONSOR
Support a startup team
CONSIDER FUNDING AN ACCEL7 SPECIAL PROJECT WITH ONE OR MORE OF OUR startupS OR COHORTS, FOCUSED ON HELPING TEST AND IMPLEMENT LEADING-EDGE TECHNOLOGIES WITH LOCAL COMMUNITY OR BUSINESS PARTNER.
MODEL: DISCUSS OPTIONS IN <$10K OR $10K+ RANGES
FUND AN INITIATIVE
Launch a new offering with us
CO-CREATE A NICHE PROGRAM OR LONG-TERM INITIATIVE WITH ACCEL7, AIMED AT ADVANCING THE STARTUP ECOSYSTEM IN GREATER HUDSON VALLEY REGION. TOGETHER WITH ACCEL7 AND OUR PARTNERS, WE CAN ATTRACT NEXT GENERATION IDEAS AND FOUNDERS TO LIVE AND WORK FROM OUR COMMUNITIES WHILE DOING BUSINESS ACROSS THE NATION AND GLOBE.
MODEL: DISCUSS OPTIONS IN $25K, $50K or $100K+ RANGES